A four-bedroom Hong Kong home recently sold for $446 million. The home has parking for two cars, a swimming pool and contemporary cabinets. Realtors say the selling price is more about the home's location than the home itself as it is located in an exclusive neighborhood.
You would think with a selling price of $446 million it would have an exquisite kitchen, not the case for this home, it is very modest.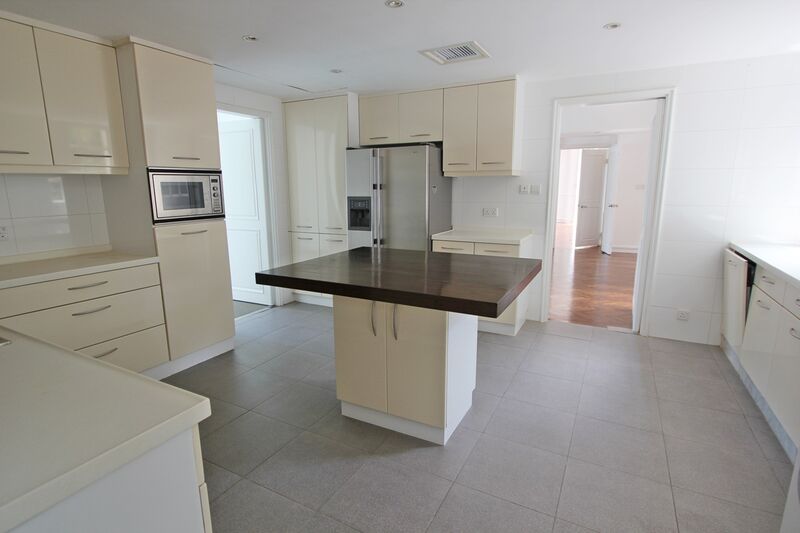 The home has four and a half bathrooms, yet very simple.
"It's more about the land it's on than the house itself," said Lawrence Brown, a senior consultant at Executive Homes Hong Kong Ltd. "The house is quite old. If they are going to pay that much, they would probably knock it down or put another nicer house" there.
story & photo credit: bloomberg.com/Executive Homes HK Ltd.